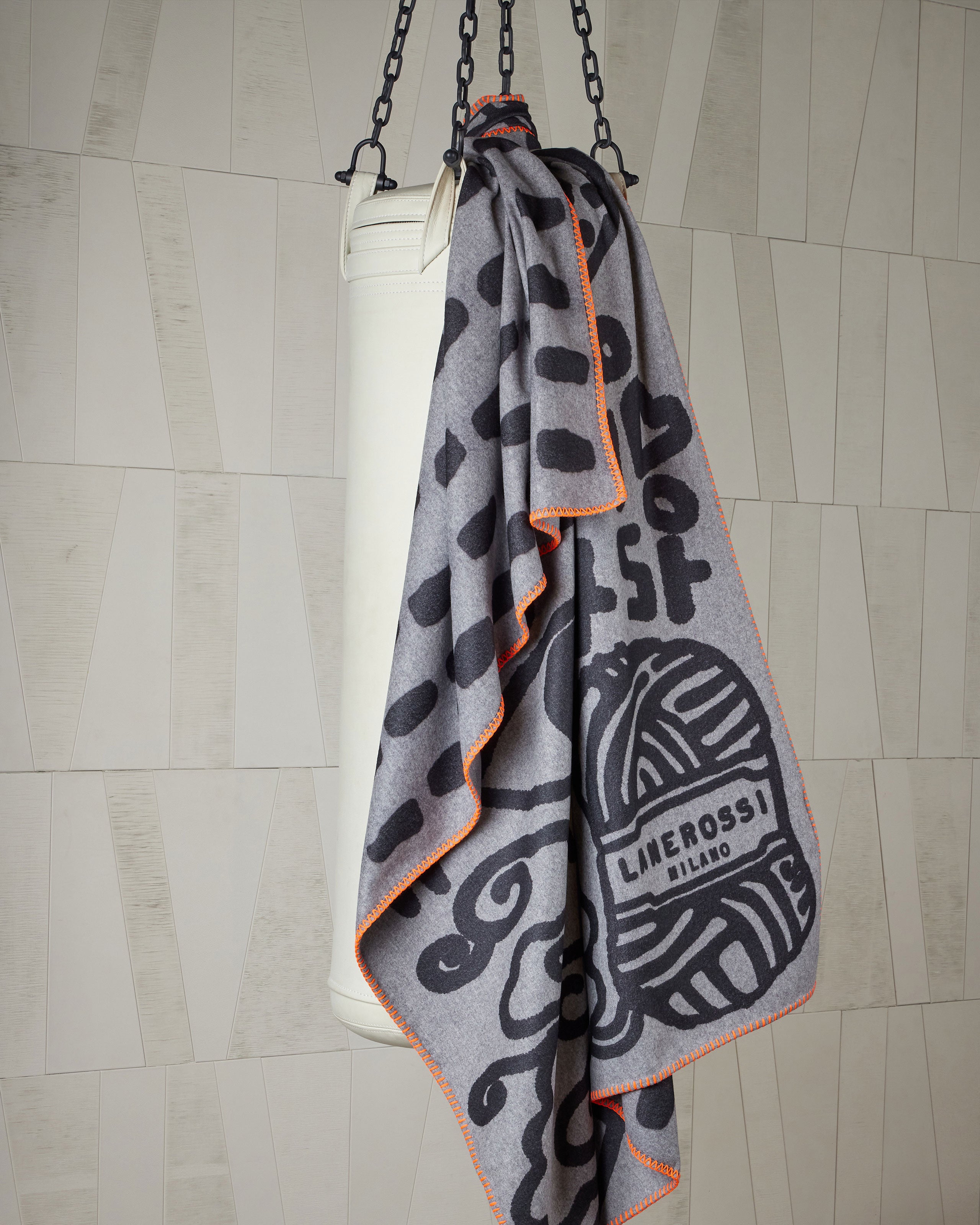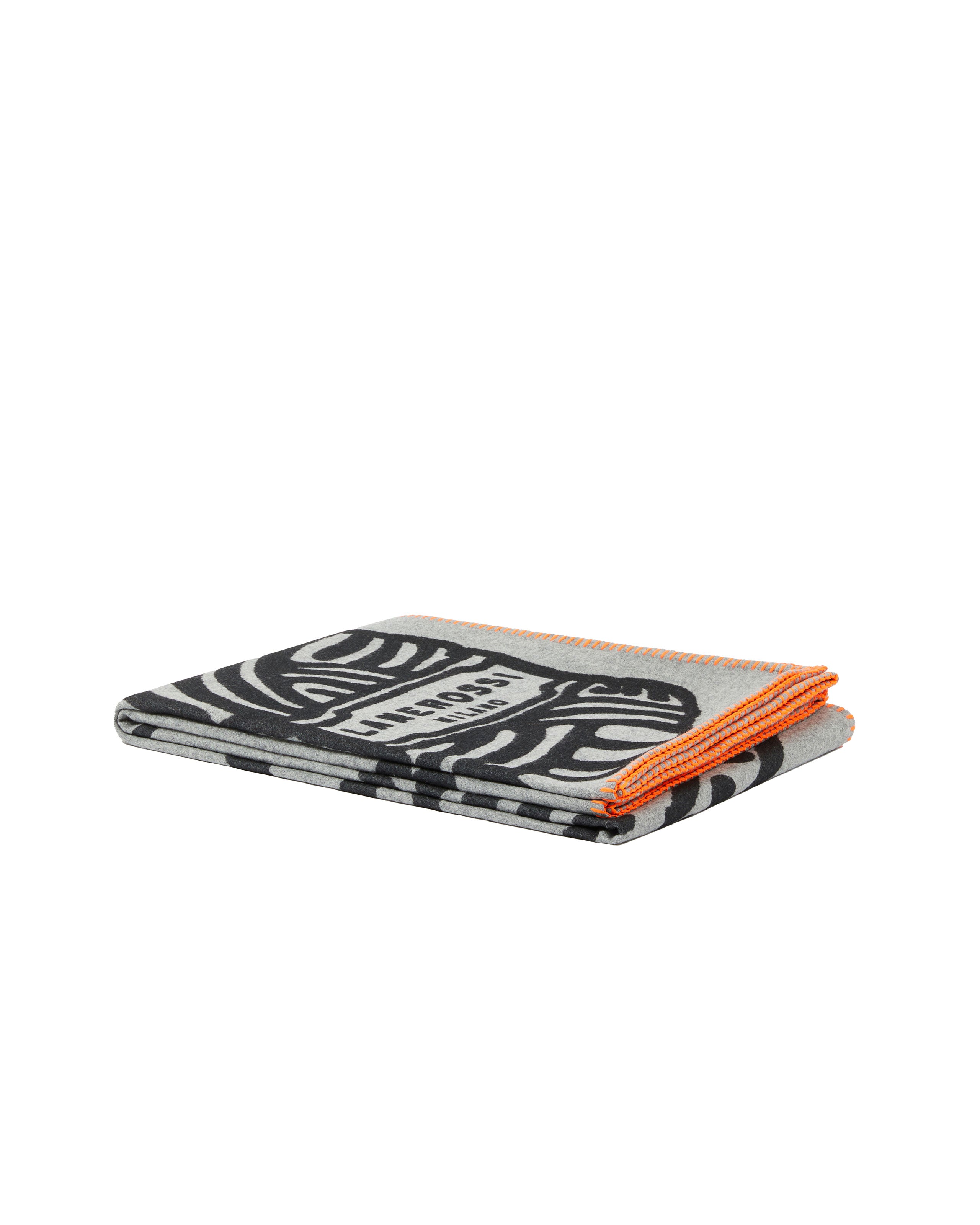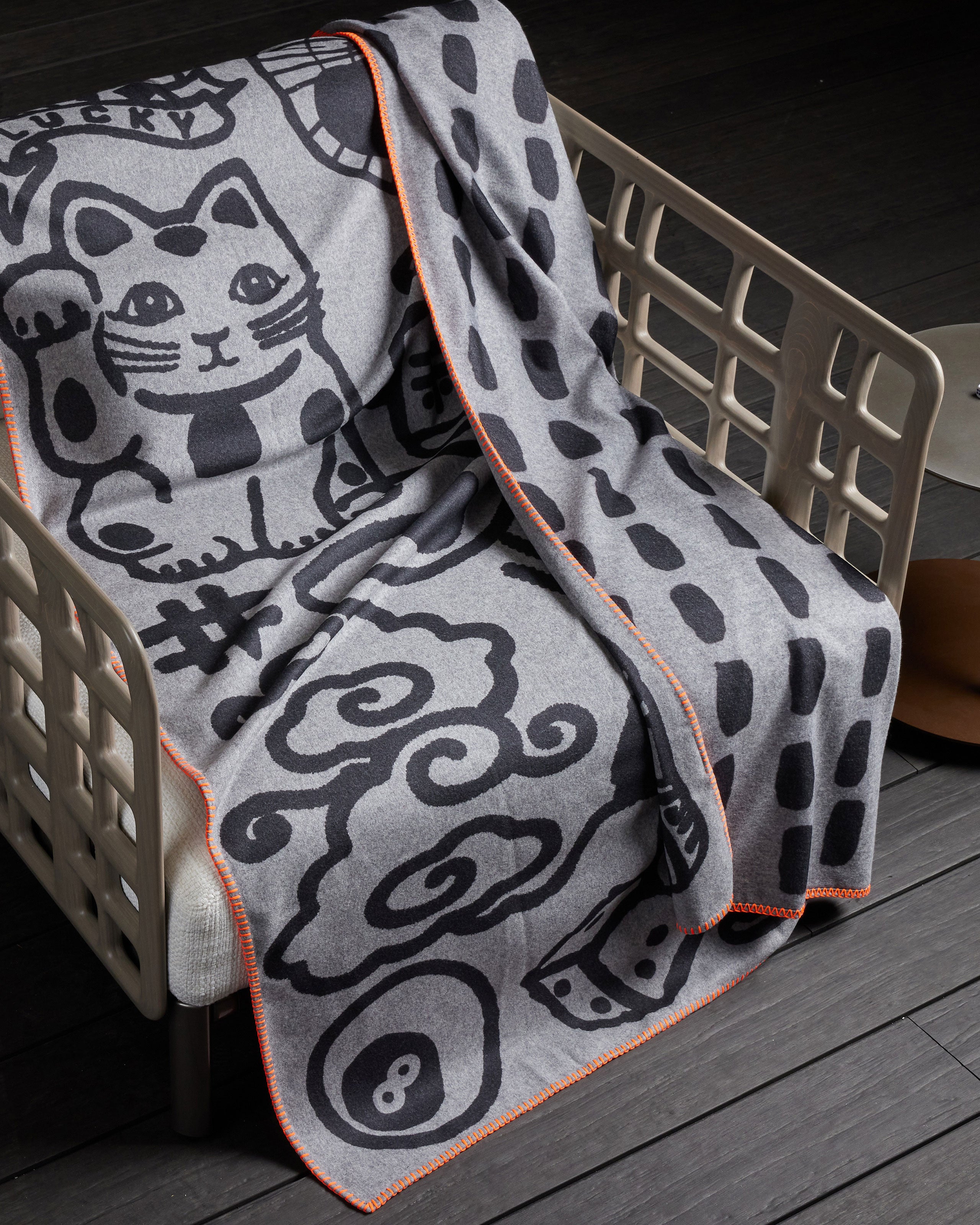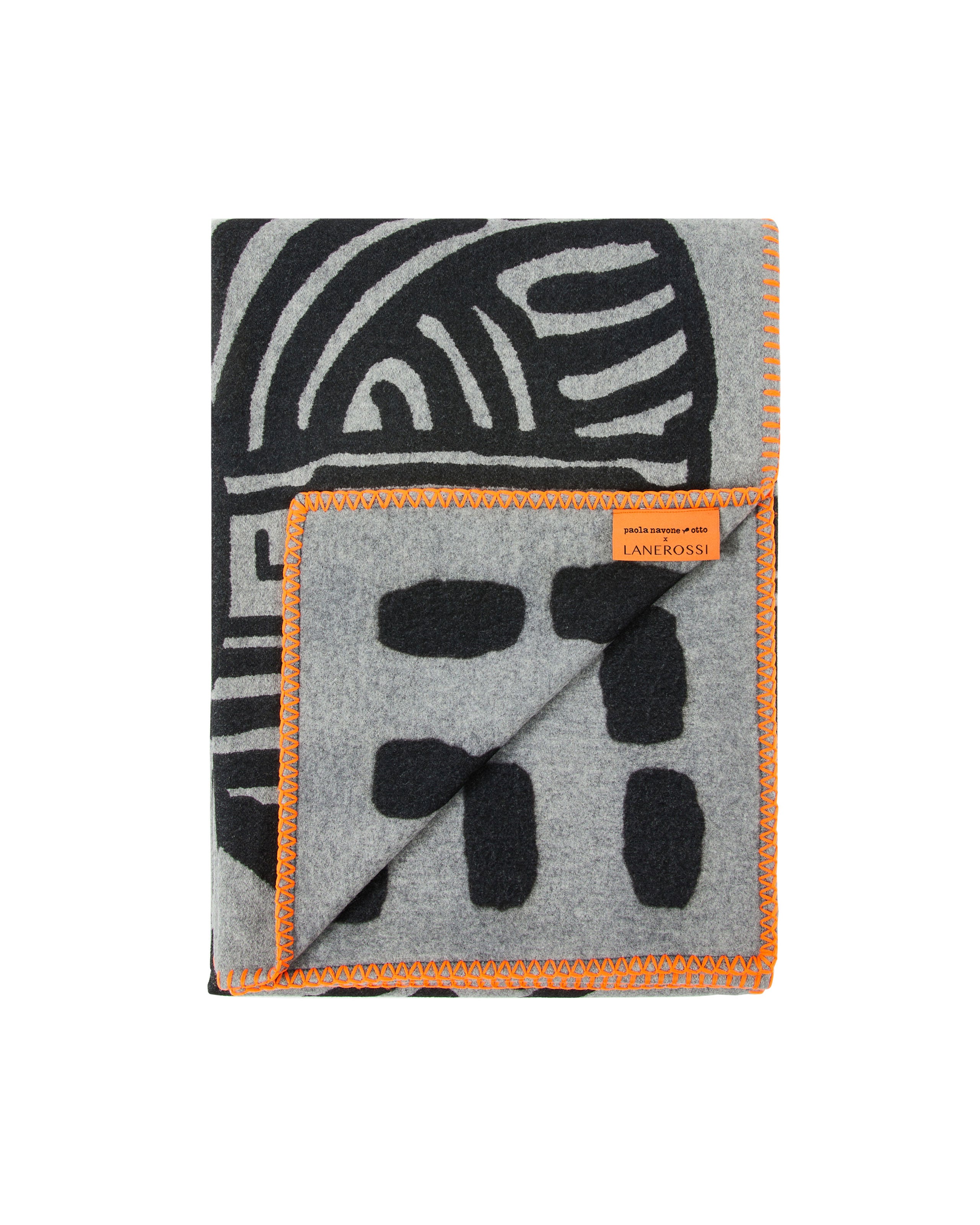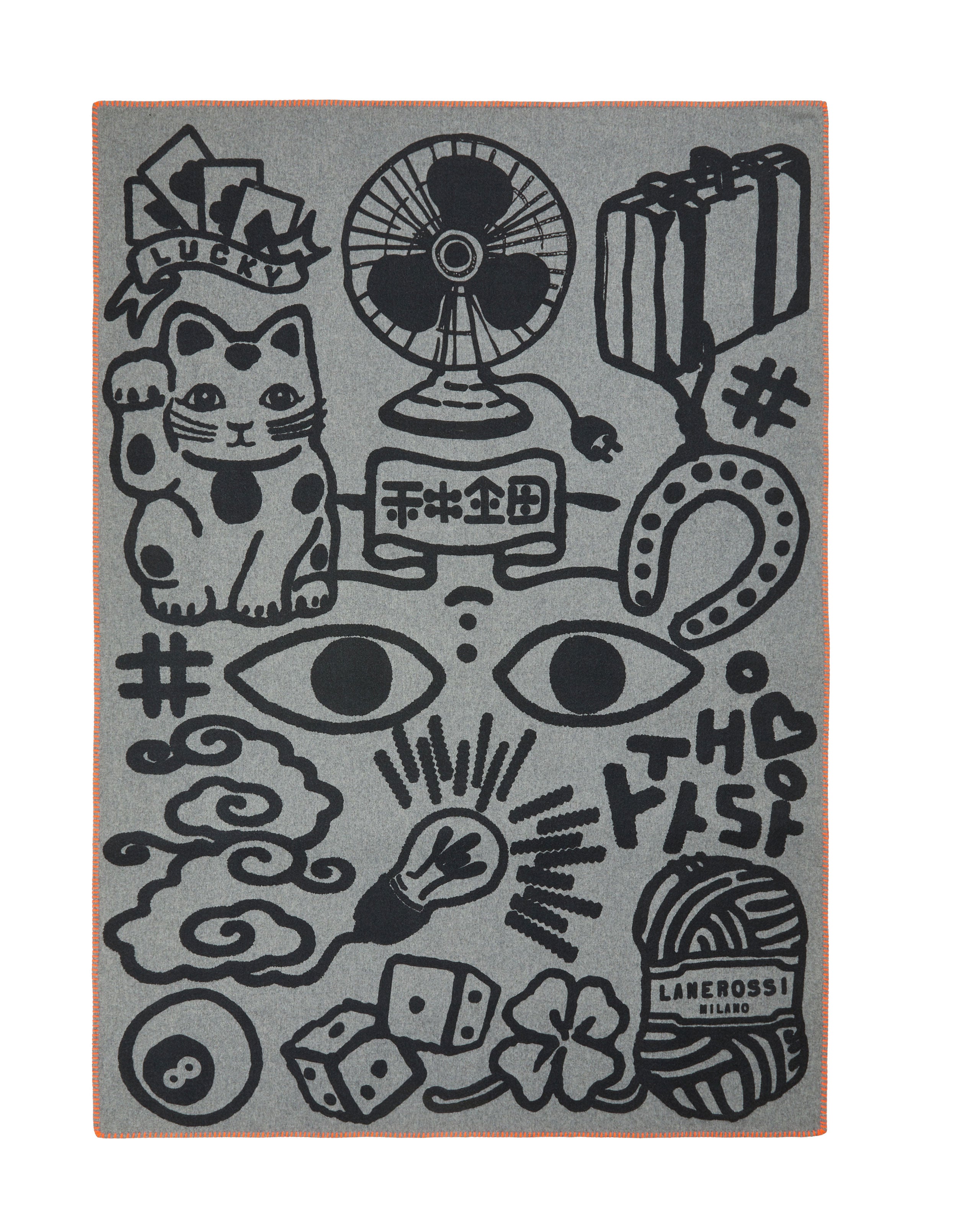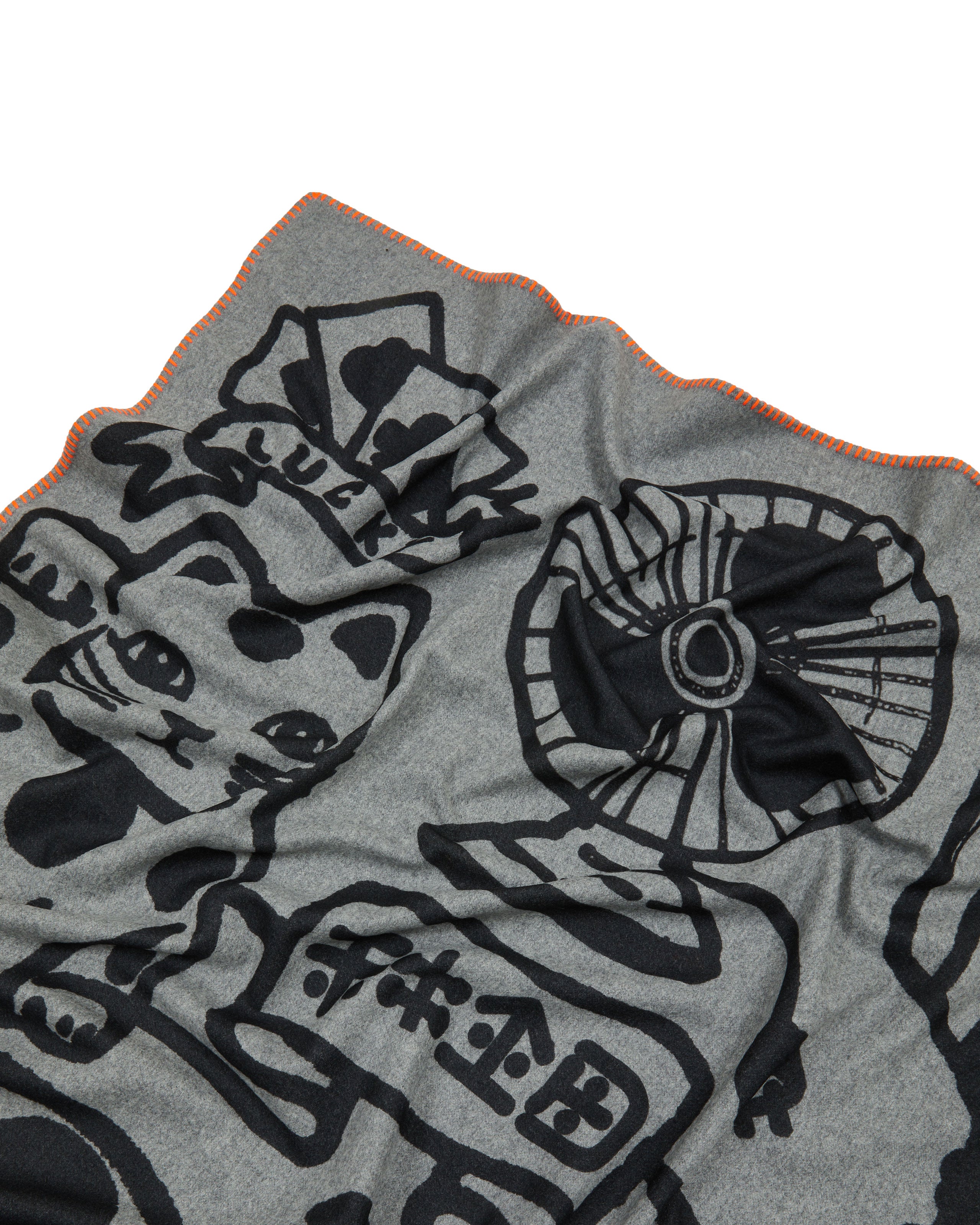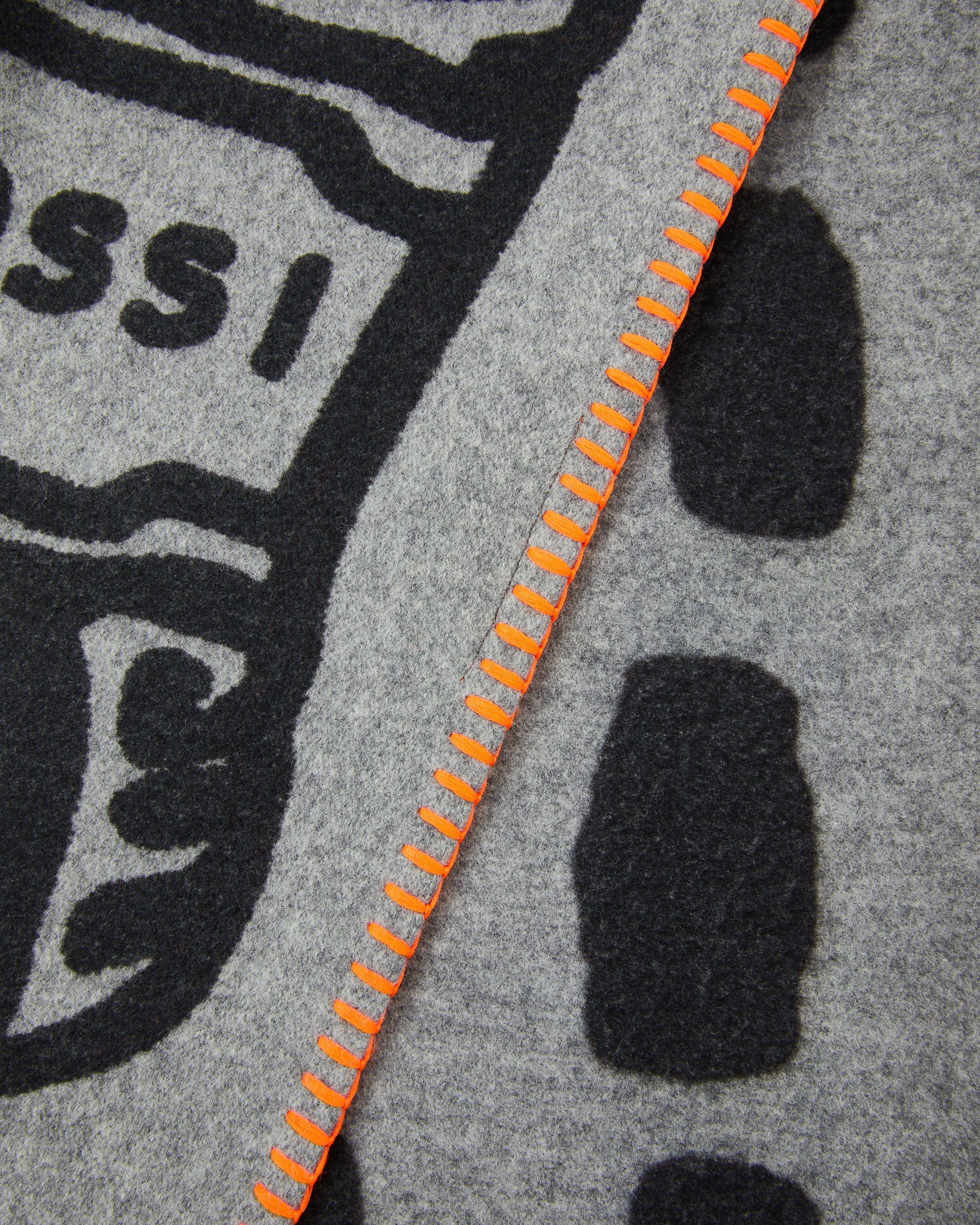 Lucky You plaid by Paola Navone
Description
Composition
Product care
Alla prima collaborazione con Lanerossi, Paola Navone e Studio OTTO disegnano il plaid in 100% lana vergine LUCKY YOU.
Quasi come in un allegro manuale della fortuna, amuleti e talismani che raccontano il mondo intero si mescolano, sulla superficie del plaid, a oggetti pop e a simboli portafortuna.
Un disegno che richiama una cucitura a punto cavallo, in un intenso color arancio, orla e impreziosisce tutti i bordi.
Universale o fantasioso che sia, ogni simbolo rappresentato porta con sé un messaggio di buon augurio, nel modo leggero e divertente che appartiene alla creatività della designer e del suo team. Un invito a riconoscere sul plaid l'oggetto magico che più ci piace e averlo sempre vicino come un personale portafortuna.
Al centro spiccano i due grandi occhi, l'immagine iconica di Studio OTTO. Sono occhi curiosi, spalancati sul mondo che augurano meraviglie piccole e grandi per cui provare stupore e incanto. C'è poi il piccolo gatto giapponese maneki neko che porta ricchezza a che si avvicina seguendo l'invito della sua zampa e il ferro di cavallo, un oggetto scaramantico di lunga tradizione, qui legato alla valigia che rimanda allo spirito nomade dello studio e all'emozione di un nuovo viaggio, il più bello degli auguri.
Il numero 8, numero cinese della fortuna, compare sulla palla da biliardo e sulla coppia di dadi appena lanciati, simbolo universale di buona sorte e di vittoria, mentre il poker d'assi è la mano vincente per definizione.
Il ventilatore e la lampadina, divertenti digressioni pop, hanno anche loro un piccolo significato magico: la lampadina è l'intuito, l'idea brillante che allontana i dubbi, il ventilatore scaccia il malocchio e i brutti pensieri.
I segni grafici sono ideogrammi fantastici, alcuni fantasiosamente asemantici, altri liberamente ispirati a simboli magici.
L'ultimo simbolo di questa curiosa raccolta di oggetti della fortuna è un soffice gomito Lanerossi il cui capo termina con un quadrifoglio, un messaggio di buon augurio dedicato alla nuova apertura milanese del brand.
 Sul retro, un decoro che richiama i tocchi di pennello, permette di utilizzare il plaid a piacimento da entrambi i lati.
Dall'eccezionale morbidezza, il plaid LUCKY YOU è realizzato in
pura lana vergine
, certificata Woolmark, ottenuta da selezionate greggi di pecore di razza merinos, caratterizzata da eccellenti proprietà di isolamento termico, termoregolazione e grande capacità di assorbire l'umidità.
Dry clean, do not wash, do not bleach, do not iron
For us, creativity is a central principle: we create textile accessories in seasonal collections and ongoing products. Valuable blankets, throws, sheets and decorative cushions that improve the quality of the rooms. Our ambition is to help people make homes into places that represent them and to support designers and architects in designing spaces.
Philosophy
Every day we aim to improve the quality of domestic environments to ensure that they reflect the personality of those who live there. Prestige and practicality characterize the design of each product which, harmoniously, dresses the home with value without sacrificing functionality. Blankets, throws, sheets and decorative cushions give a touch of style to everyday life, giving an emotion of pure well-being.
Read more
Sustainability
The choice of materials, the use of renewable energy sources and the collaboration with eco-sustainable projects materialize Lanerossi's commitment to the care of the territory, as well as that of the animals.
read more