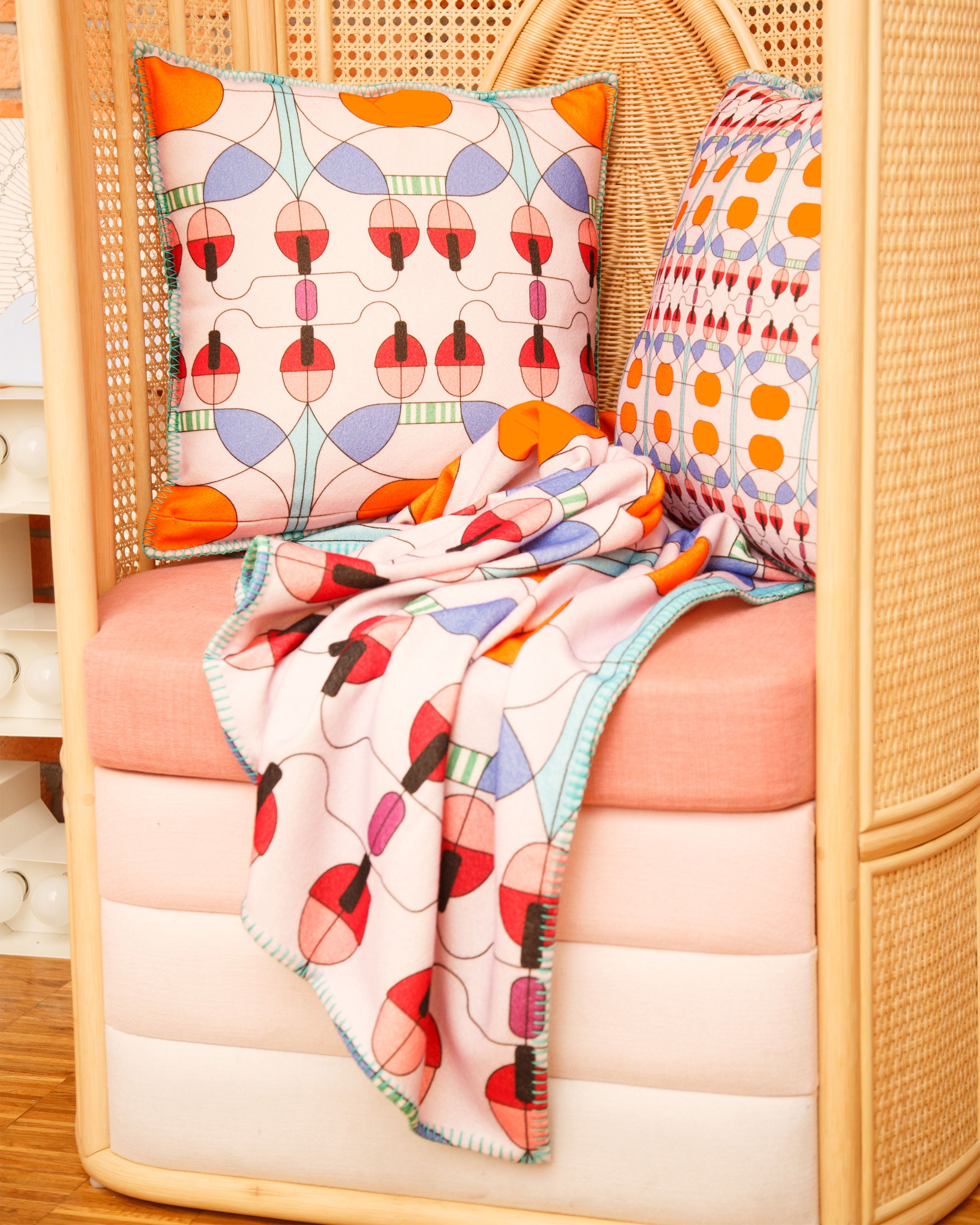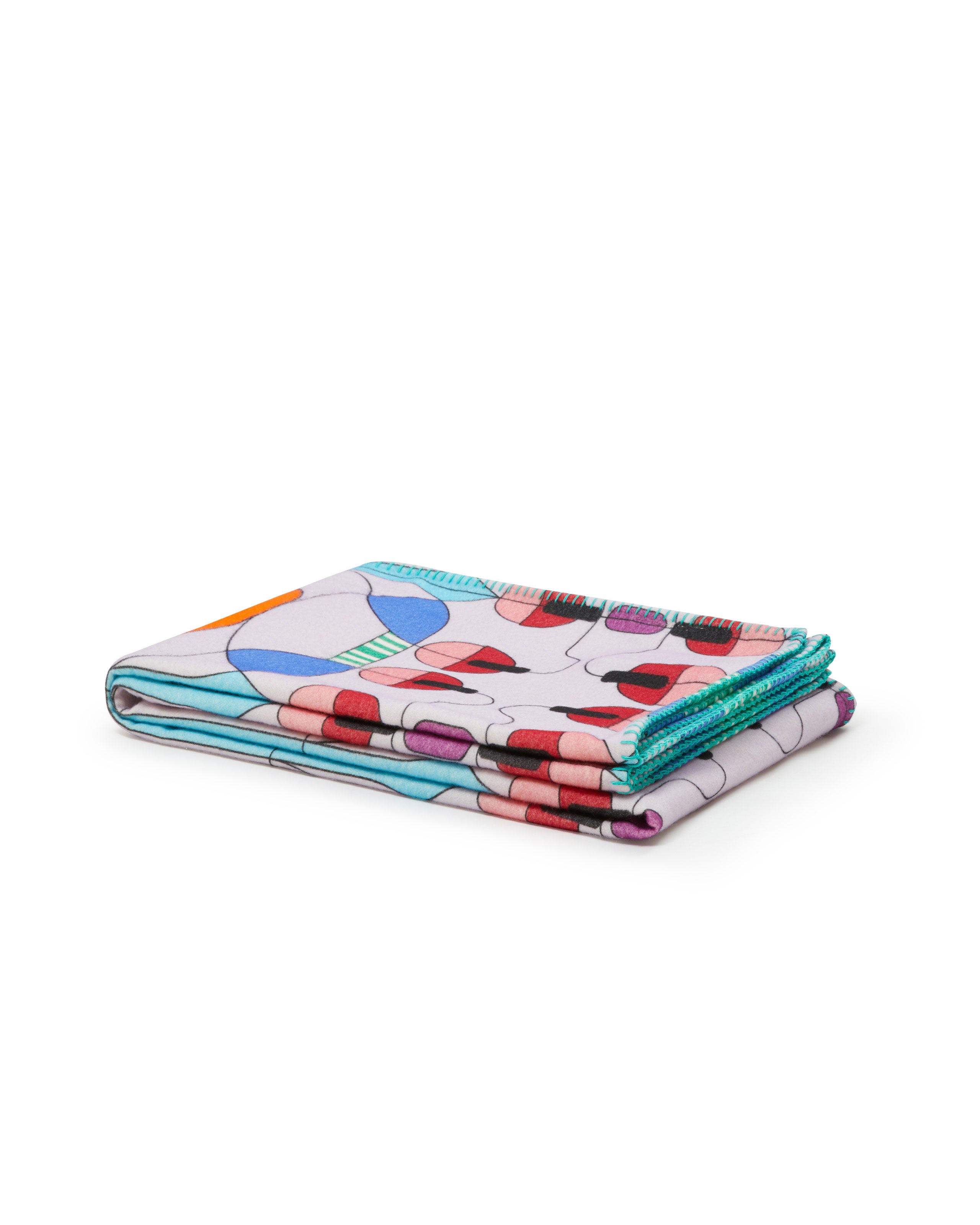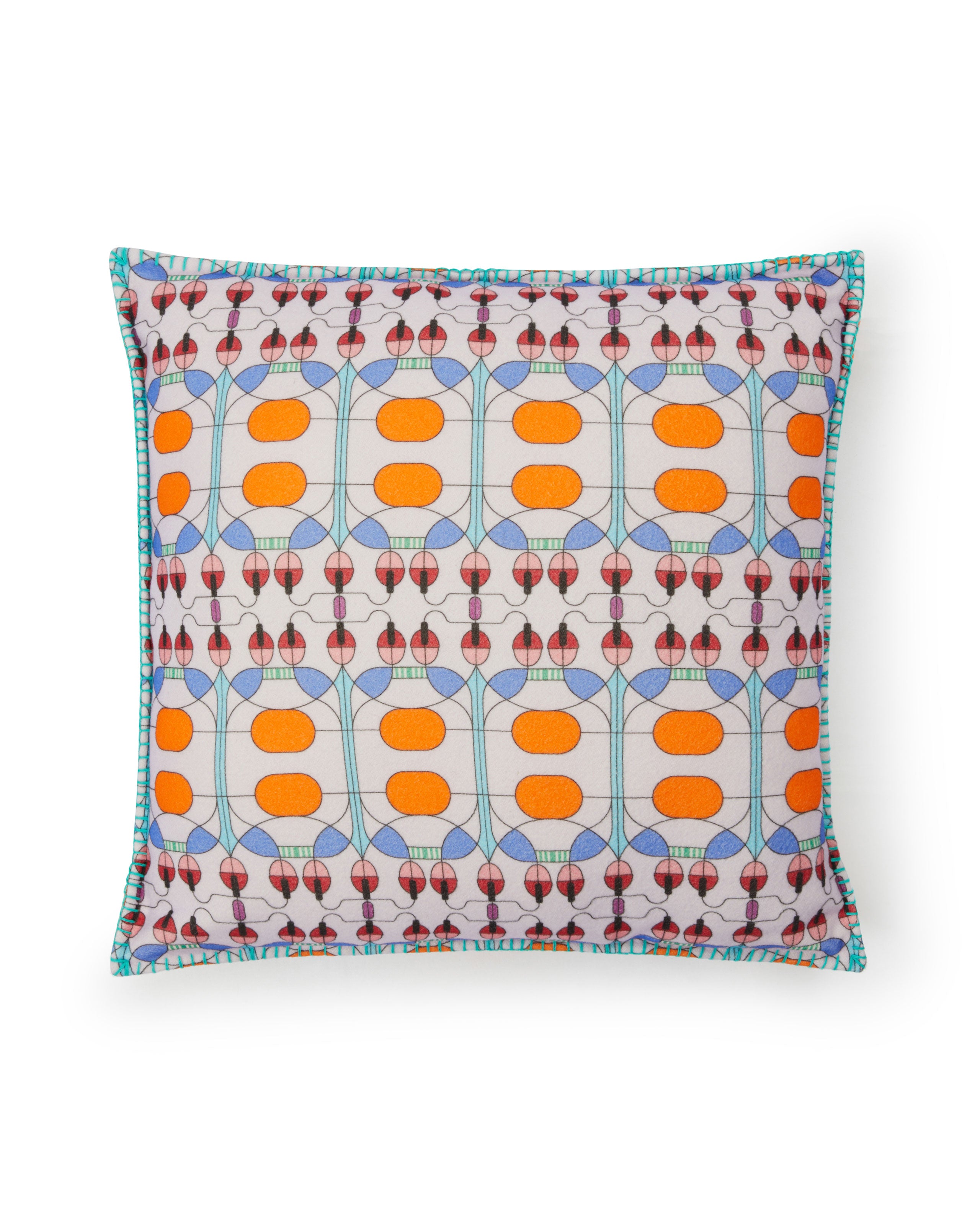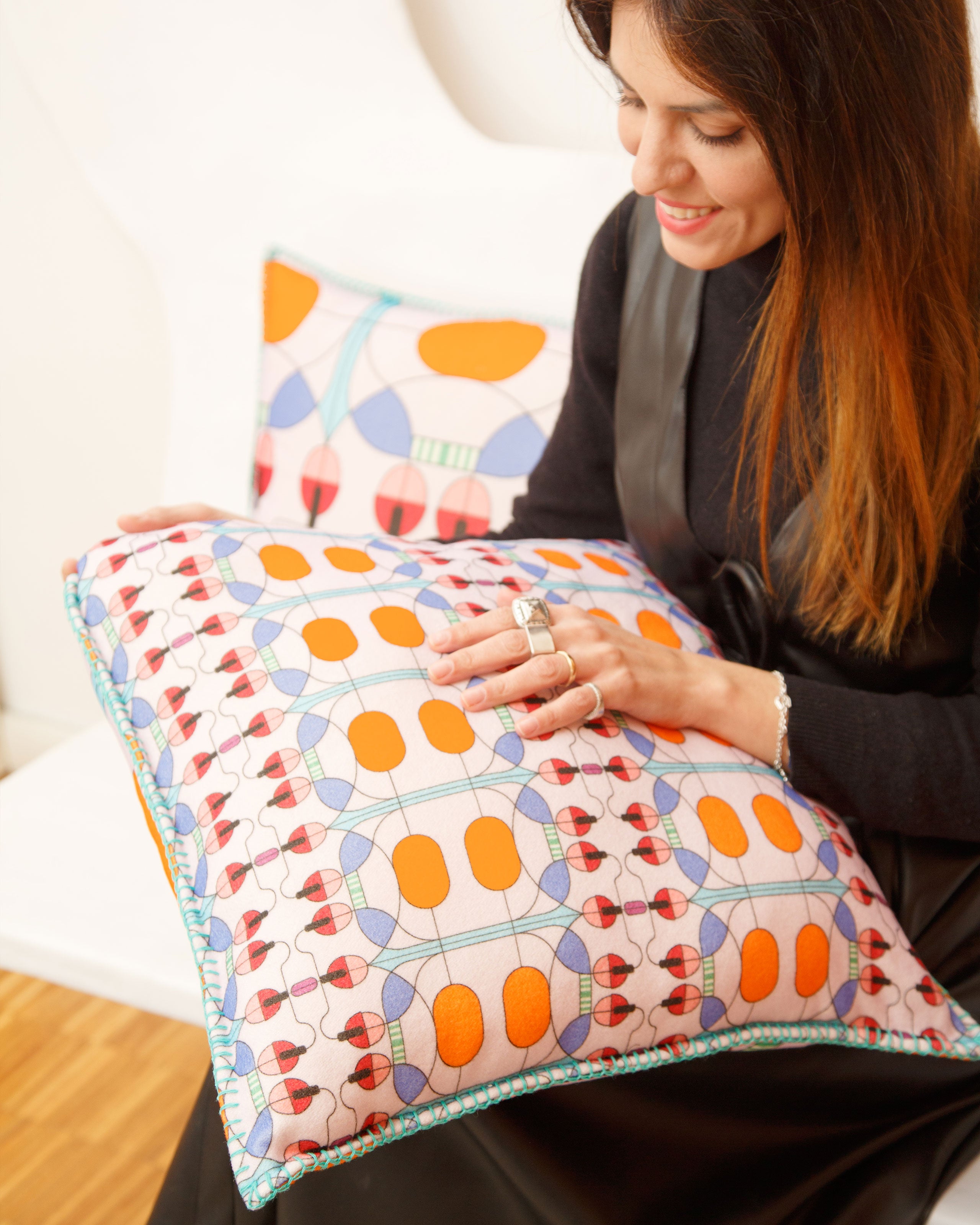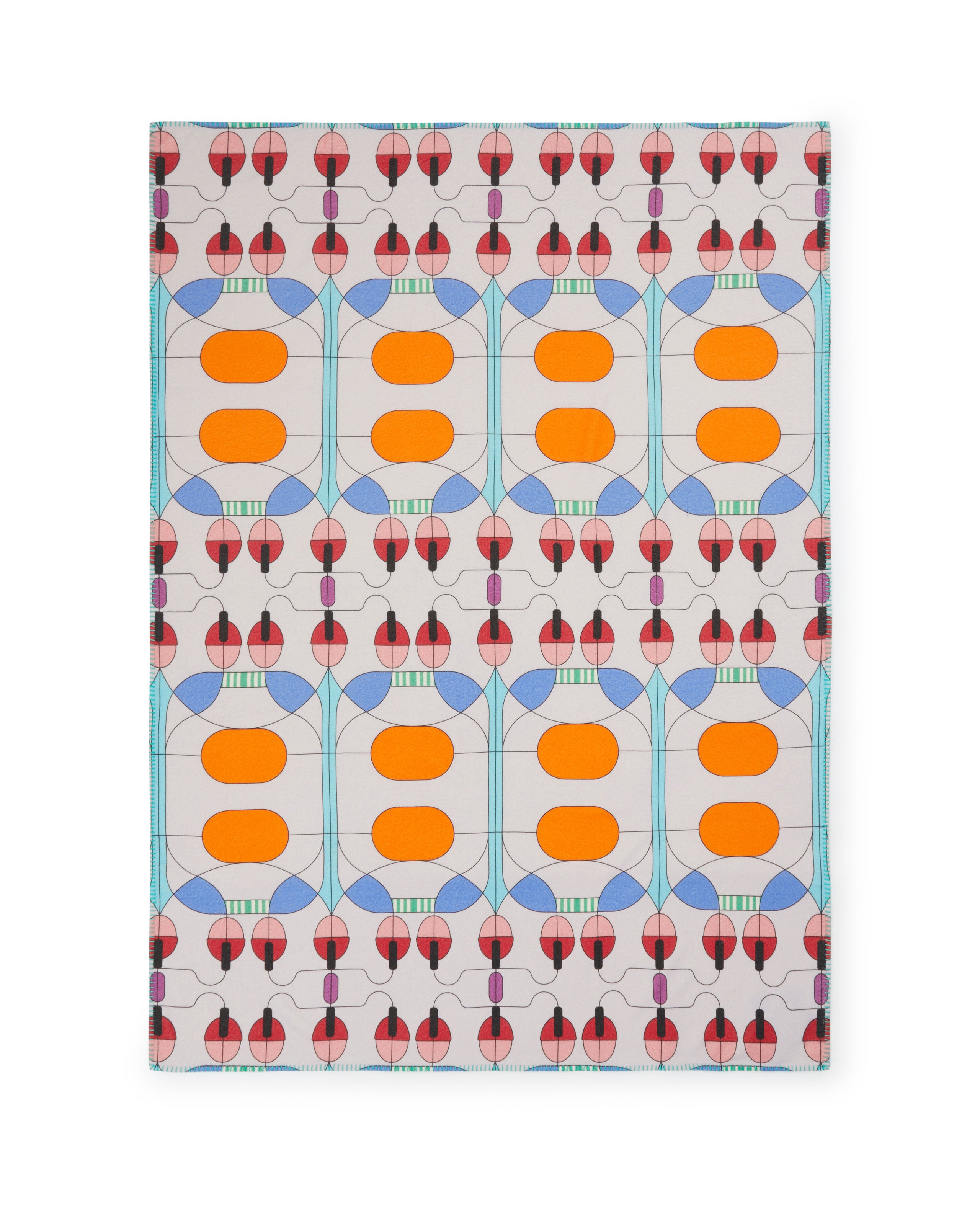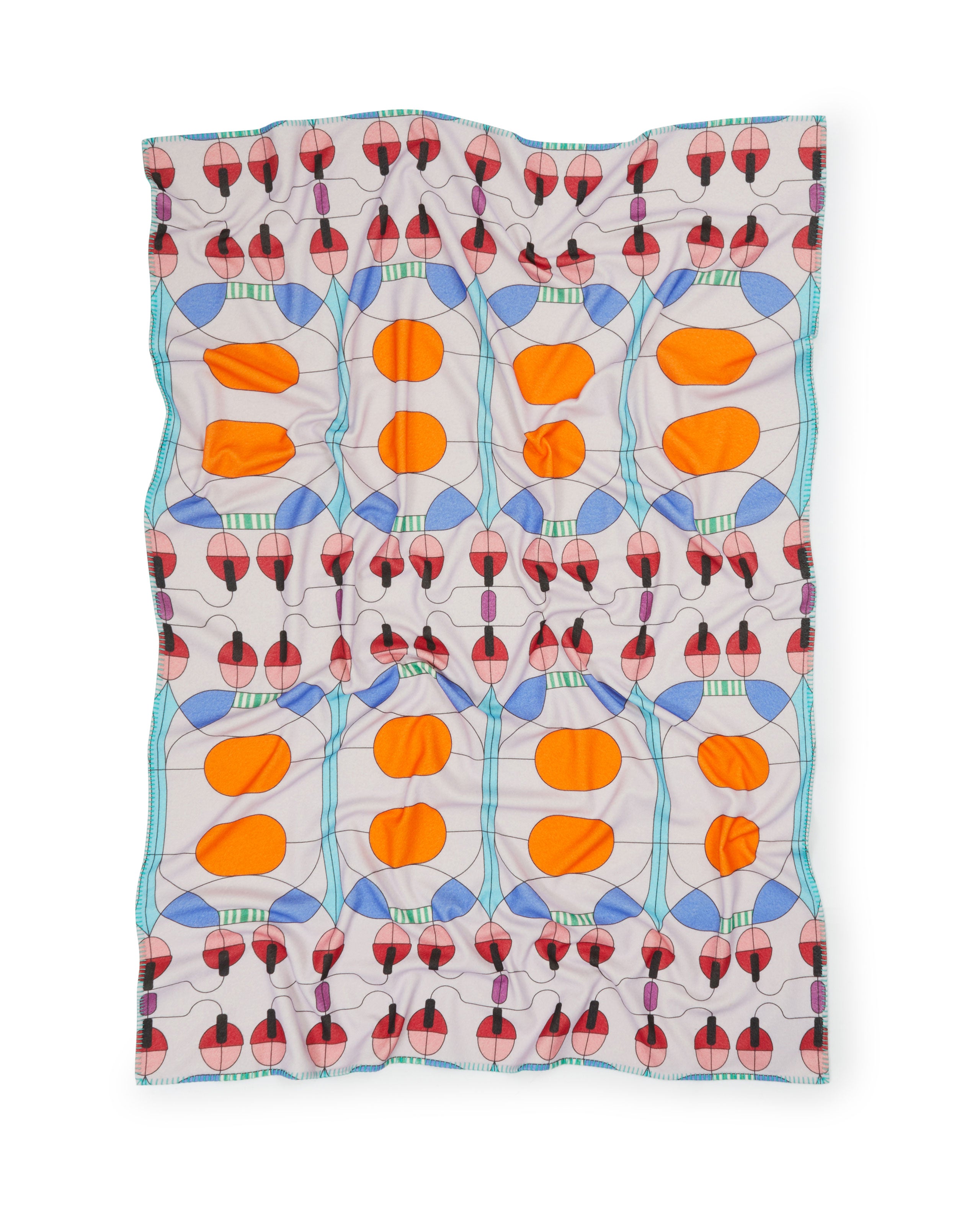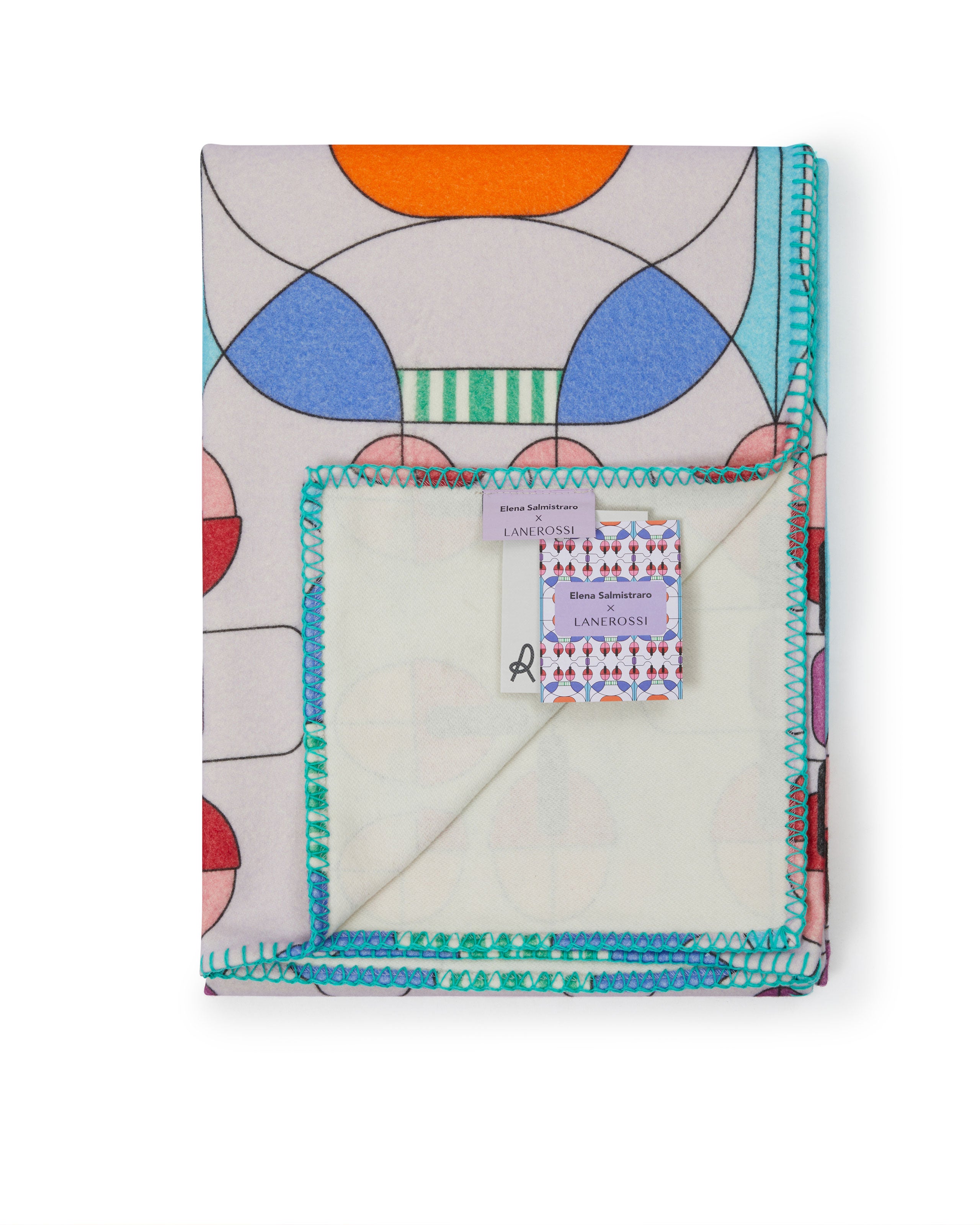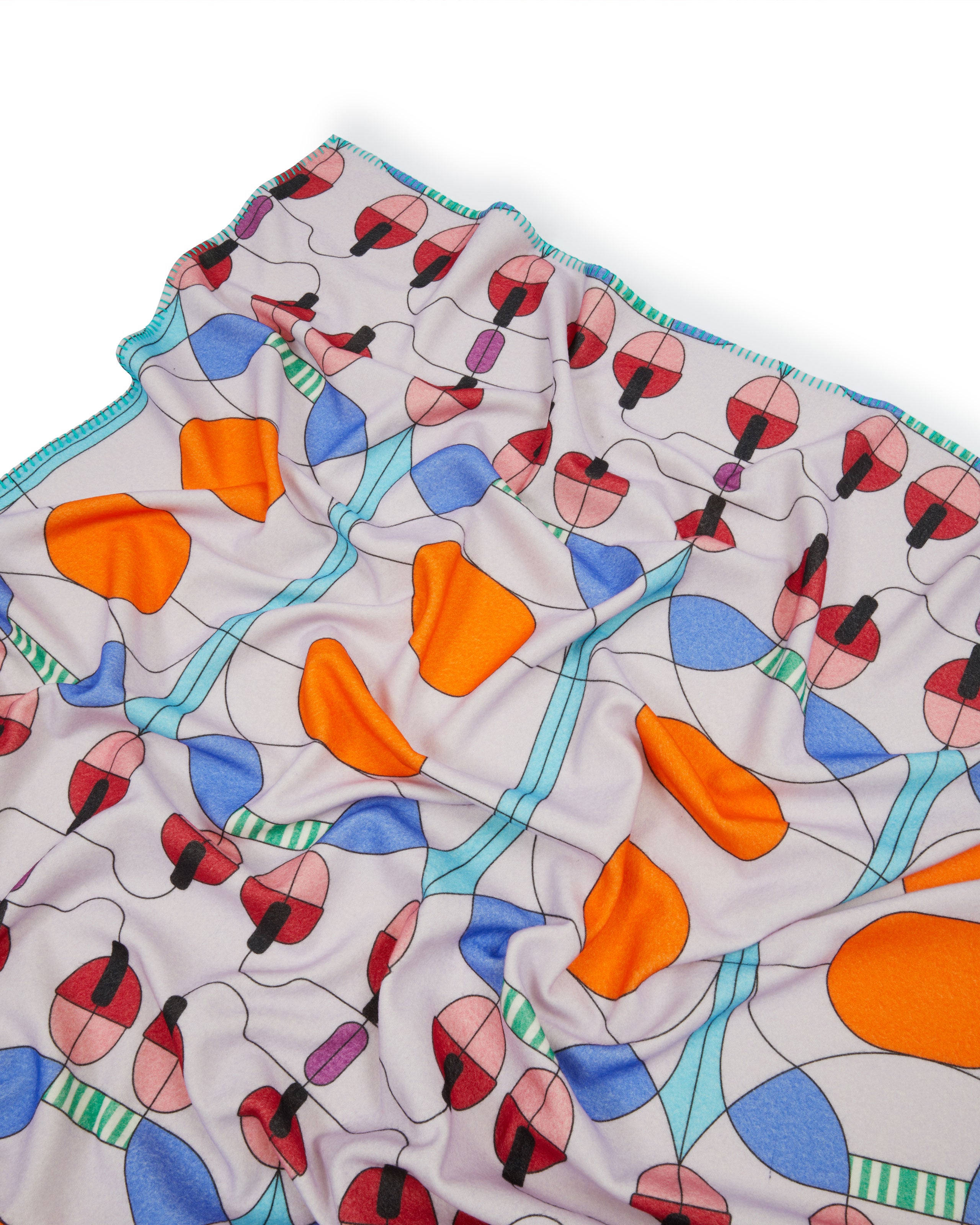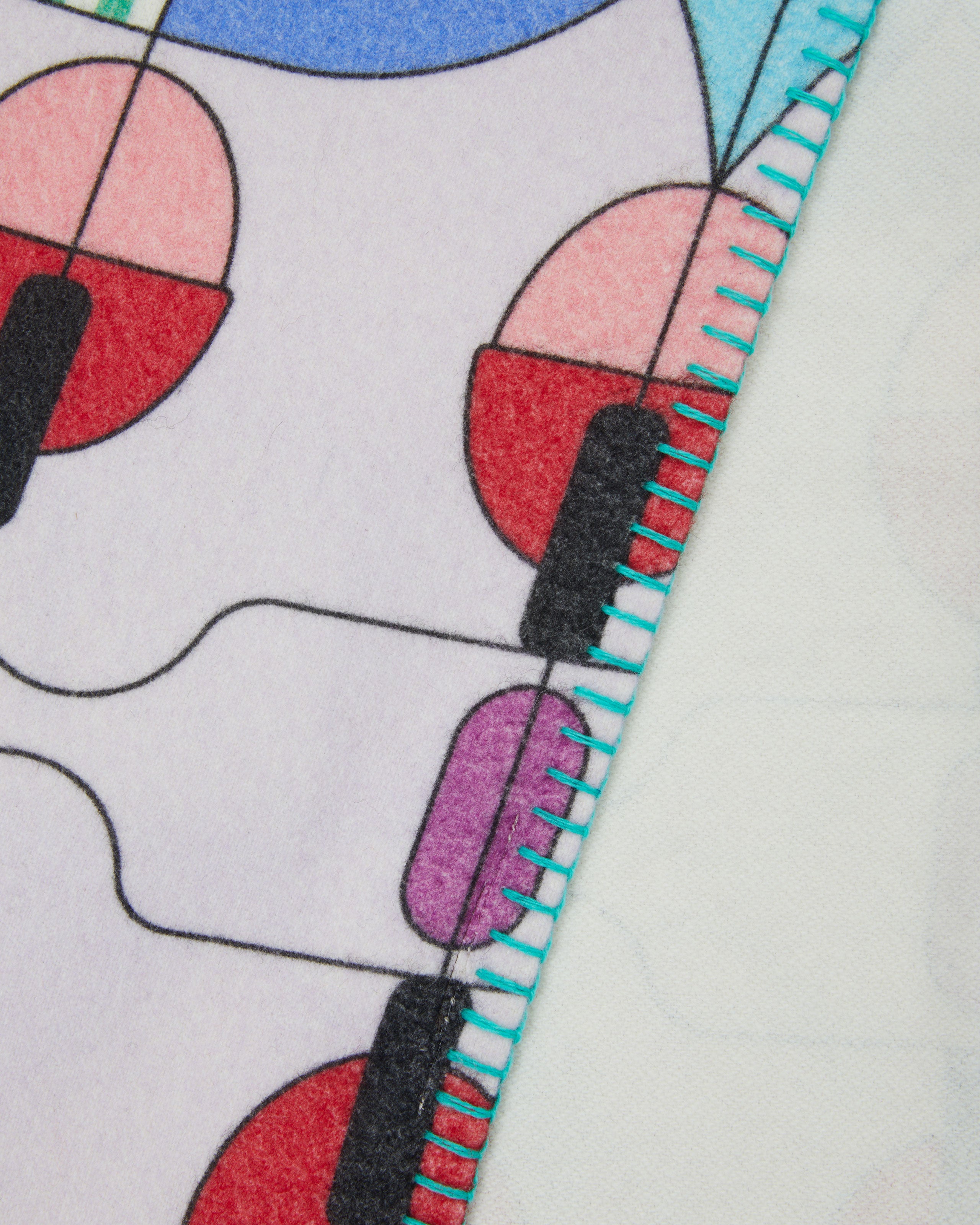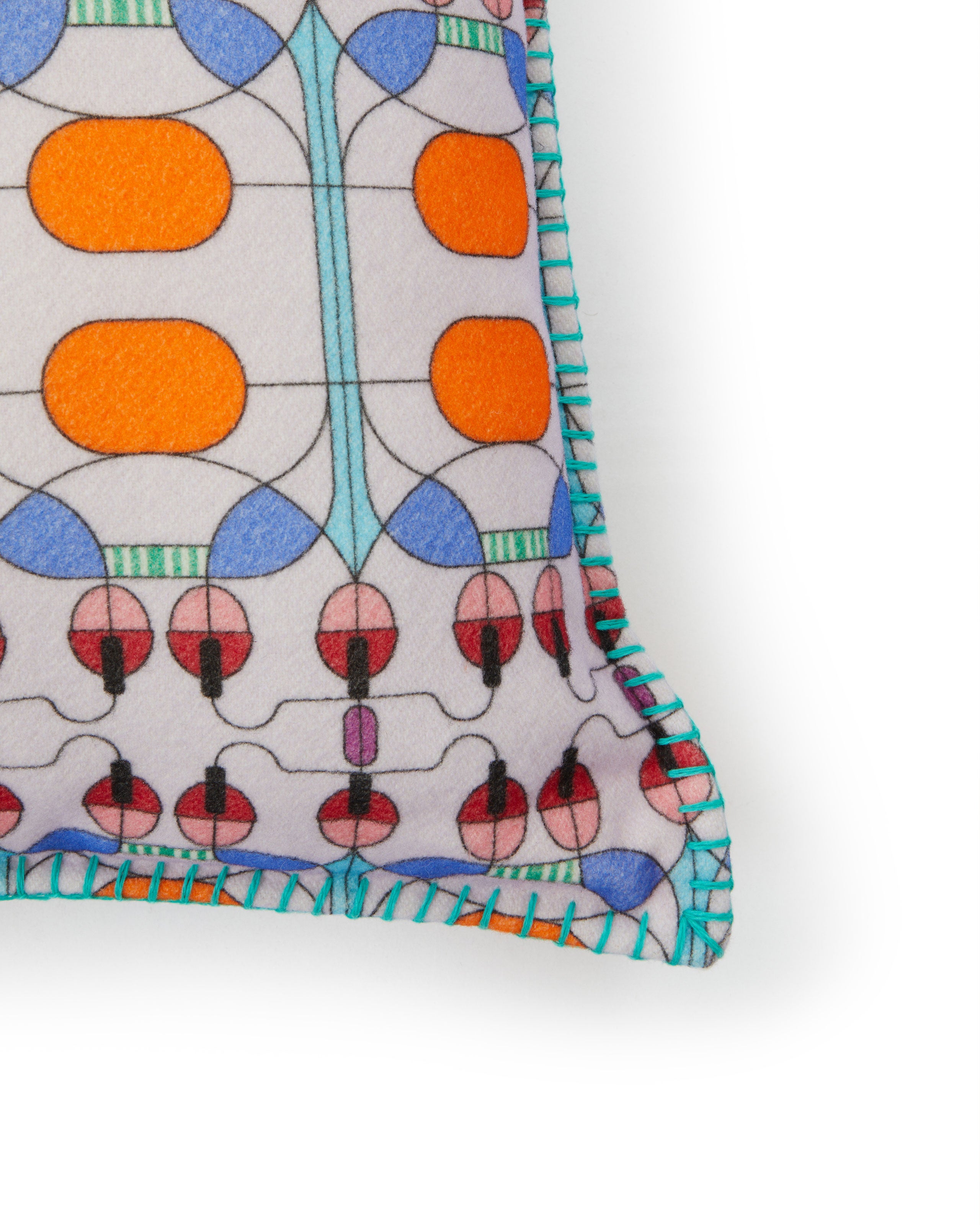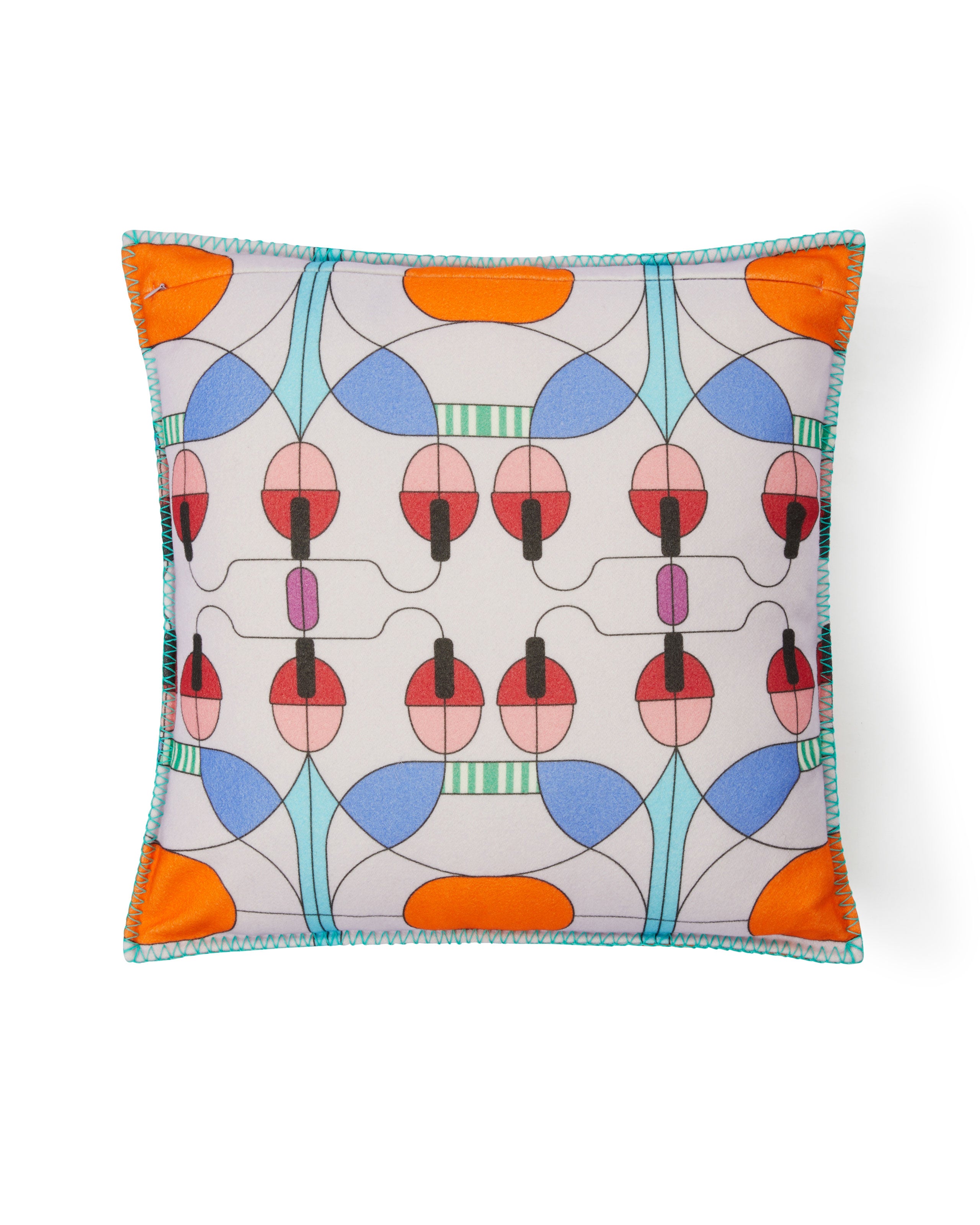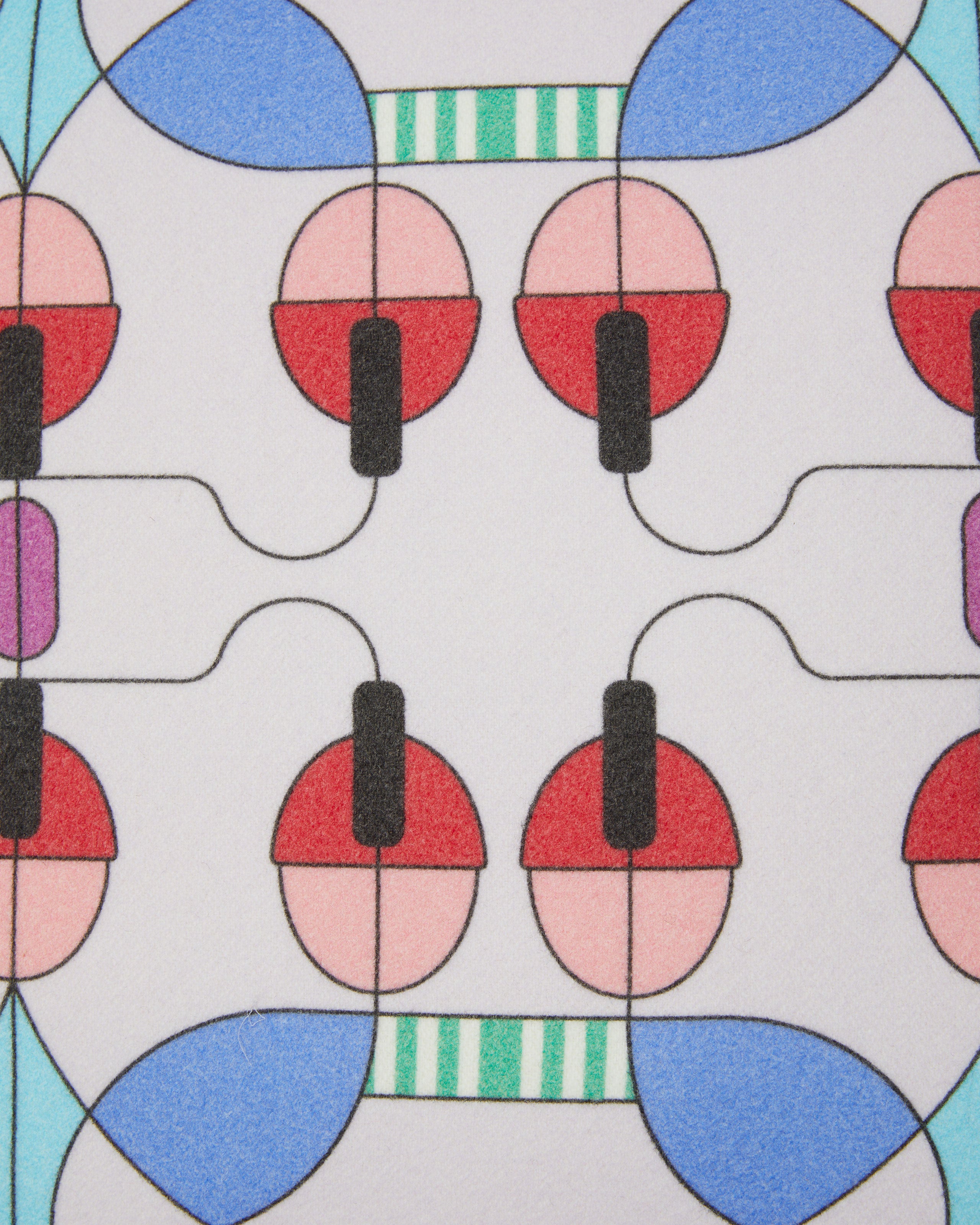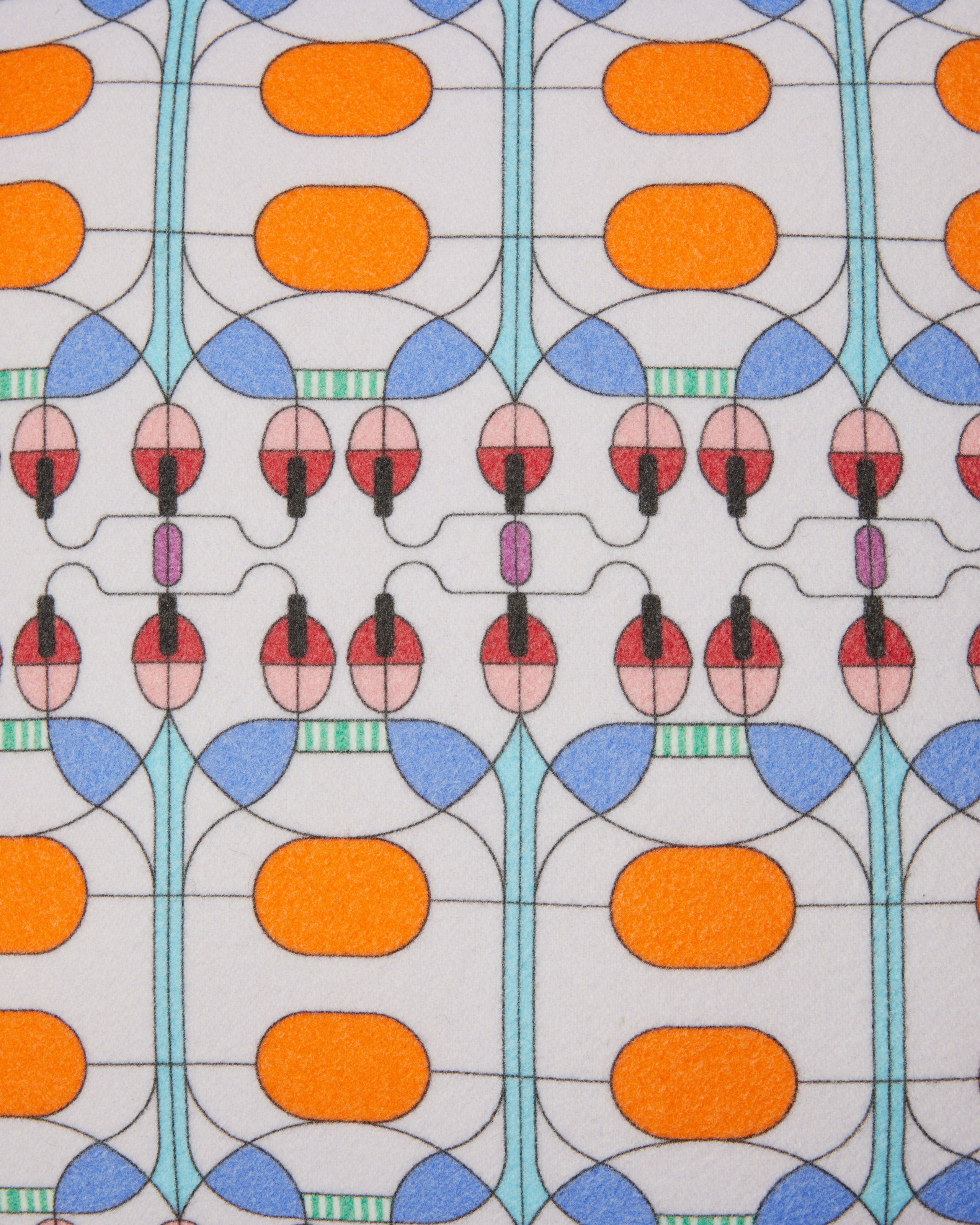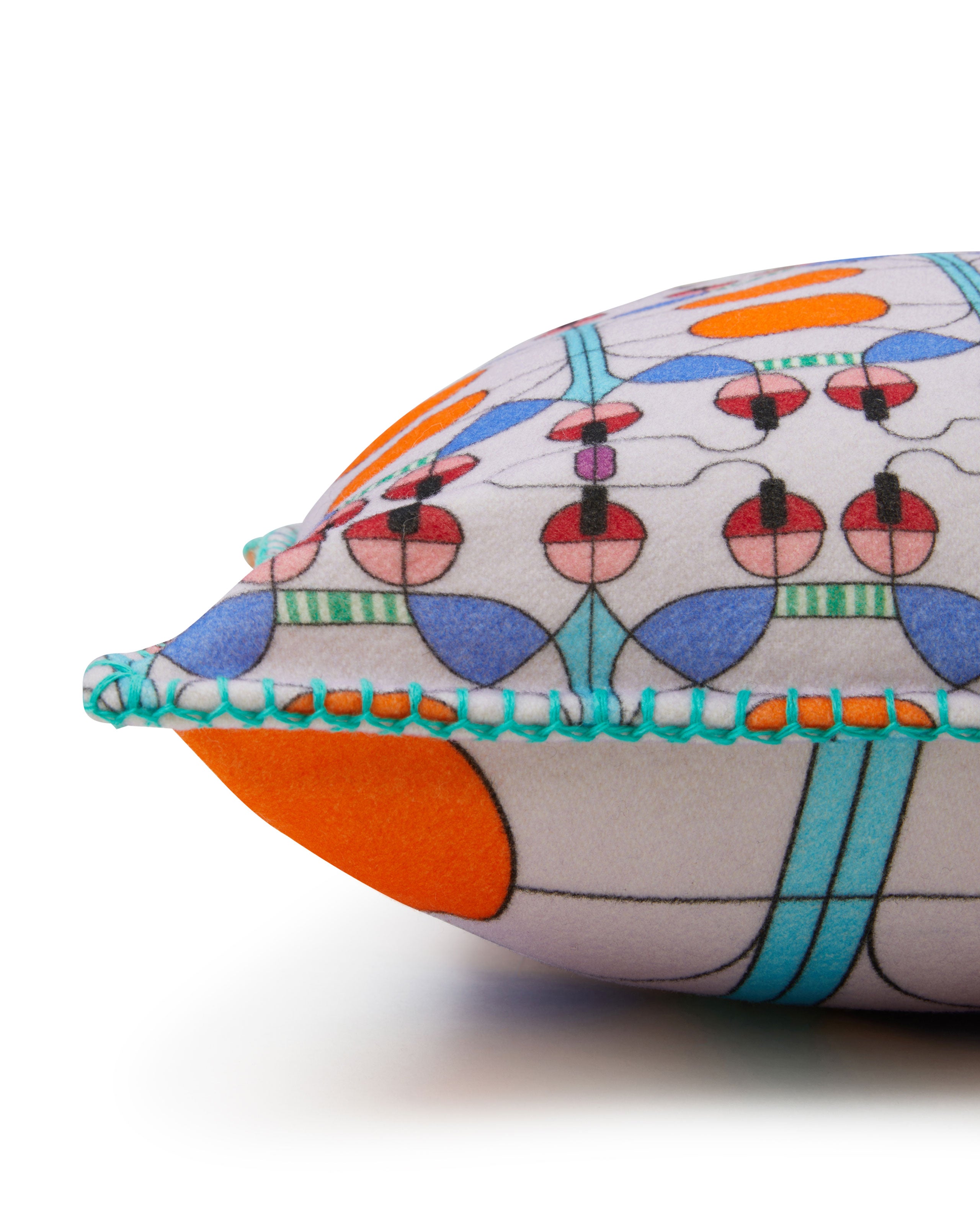 Campanule plaid e cuscino by Elena Salmistraro
Description
Composition
Product care
Campanule plaid e cuscino decorativo by Elena Salmistraro
 Lanerossi racconta il suo incontro con la visione poetica e il segno inconfondibile di Elena Salmistraro presentando la nuova collezione di plaid e cuscini decorativi "Campanule".
Il disegno reinterpreta la forma di questi fiori primaverili attraverso una combinazione di elementi geometrici ottenuti fondendo linee fluide e morbide con un segno più rigido e, a tratti, spigoloso che lo rendono unico e contemporaneo. La designer crea così un effetto visivo ipnotico e di grande impatto che ricorda il cono formato dai petali della campanula nell'atto di sbocciare, e i cui gambi si intrecciano e mescolano in modo armonico. 
Una cucitura a punto cavallo, in un verde brillante, orla e impreziosisce tutti i bordi facendo da contrappunto alle tonalità scelte per il plaid e i cuscini, dal viola intenso fino al rosa tenue.   
Il risultato è una collezione di grandissima eleganza, capace di esaltare la qualità dei filati, e che rappresenta perfettamente l'approccio della designer alla ricerca del linguaggio espressivo dell'oggetto, in grado di affascinare evocando emozioni nell'osservatore. 
Dall'eccezionale morbidezza, la collezione è realizzata in pura lana vergine, certificata Woolmark, ottenuta da selezionate greggi di pecore di razza merinos, caratterizzata da eccellenti proprietà di isolamento termico, termoregolazione e grande capacità di assorbire l'umidità. 
Dry clean, do not wash, do not bleach, do not iron
For us, creativity is a central principle: we create textile accessories in seasonal collections and ongoing products. Valuable blankets, throws, sheets and decorative cushions that improve the quality of the rooms. Our ambition is to help people make homes into places that represent them and to support designers and architects in designing spaces.
Philosophy
Every day we aim to improve the quality of domestic environments to ensure that they reflect the personality of those who live there. Prestige and practicality characterize the design of each product which, harmoniously, dresses the home with value without sacrificing functionality. Blankets, throws, sheets and decorative cushions give a touch of style to everyday life, giving an emotion of pure well-being.
Read more
Sustainability
The choice of materials, the use of renewable energy sources and the collaboration with eco-sustainable projects materialize Lanerossi's commitment to the care of the territory, as well as that of the animals.
read more